Naisao sam na jedan vrlo zanimljiv program pa rekoh mozda ce jos nekome koristiti: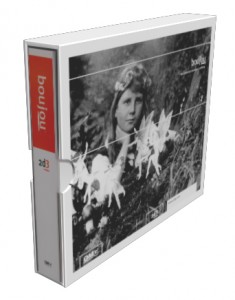 Citat:

Boujou 4 is the latest version of the Emmy award-winning, industry-standard camera and object tracking solution.Containing a powewrful set of new features coupled with the same fast and robust automatic tracking, boujou 4 enables you to exploit everything in the shot.
FASTER, BETTER CAMERA SOLVES
An improved solver, more feedback and more tools enable you to exploit everything in the shot. Solve from an approximate camera path – boujou 4 can improve an existing camera path by filling in the gaps or by optimizing the camera position.
MODEL-BASED CAMERA AND OBJECT TRACKING
Object tracking – if you don't have much parallax in a shot it can be difficult to get a good camera solve. boujou 4 enables you to import 3D objects. By importing 3D objects camera solves can then be created based on the correspondence between feature tracks and faces of a polygon mesh.
Survey points – Import survey information in the form of a 3D mesh to improve the accuracy of a 3D solve.
Eyeballing – Very occasionally boujou can't get the camera position correct. boujou 4 enables you to import a 3D object to eyeball the approximate camera positions in certain frames. boujou can then work out the camera position in the whole shot.

Vise informacija i download na:
http://www.2d3.com/html/products/boujou4_overview.html