Do you need a website or some other web service?
I am UK Web Designer/Developer and I am looking for new customers.
I can create almost any kind of websites – from small 2 or 3 page websites to complicated e-commerce systems and video portals like YouTube ; I am able to cater to your needs.
My prices vary and I am highly flexible – so contact me to tell me what you need and I will give you a price.
My skills include:
SEO,
Flash,
jQuery,
AJAX,
Dreamweaver,
Photoshop/ Illustrator,
E-commerce (OS Commerce, CubeCart),
CSS,
PHP/HTML,
PSD/AI/JPEG/PNG to HTML/CSS/XHTML/PHP/Joomla/WordPress/Magento/OsCommerce/CubeCart/SMF
Joomla,
Magento,
Javascript,
Actionscript,
WordPress,
CMS,
Design and set-up of eBay stores,
Online booking system,
Internet radio streaming,
Web hosting,
Video/audio services,
Branding,
(content) writing...
All around web developer for any kind of websites you need. Originally from, the UK and I have many current clients from all over the world but I am always looking for new work so if you need any of the following services, please contact me:
Website Design (Graphic Design, Photoshop, Logo design)
Website Development (Coding,HTML/PHP,jQuery, CMS, E-Commerce, MySQL)
Flash Websites, Flash Advertisments, etc
Search Engine Optimization (SEO)
Artwork, Corporate Branding...
Even if you do not need a brand new website, I can update your current website as well.
I have been professionally making websites for over 8 years - check out my portfolio at
http://www.zdncomputers.com/portfolio.php
For complete list of my skills check-
http://www.zdncomputers.com/cv.php
For Price Guide, check-
http://www.zdncomputers.com/prices.php
Skype: zdncomputers
MSN:
[email protected]
Gtalk: zdncomputers
AIM: zdncomputers
E-mail:
[email protected]
**********************************************************************
Follow ZDN Computers on Twitter!
http://twitter.com/zdn_ltd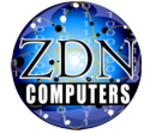 ---
www.zdncomputers.com
Flash, SEO, (x)HTML/CSS/PHP, E-commerce (OS Commerce/CubeCart), Photoshop, jQuery, Joomla!, WordPress, Ebay, Magento, Mambo, Video/Audio services, AJAX, Content writing, Web hosting, Branding, Online Marketing and more.