Kupio sam Arduino mini pro 3.3V sa ATMEL 168v sa USB to TTL kablom. Instalirao sam USB to TTL i u device manager je na COM3 portu.
Povezao sam sve kao na slici ispod s tim sto ja nemam ovaj pin DTR na TTL-u, to bi trebalo da je reset za Arduino? Da li mogu da komuniciram preko ovog kabla ili moram imati ftdi kabl?
Kada povezem ovaj TTL kabl sa Arduino, svijetli power crvena lampica i blinka plava led ali ne mogu da upisem nista...
Skinuo sam verziju Arduino 1.6.11 u opcijama sam podesio Board:"Arduino pro or Pro mini" PROCESSOR: "ATmega168 (3.3v, 8mhz) PORT: COM3
Izabrao sam BASIC->Blink code i compile + upload. Nakon minut cekanja dobio sam ovu gresku:
ketch uses 928 bytes (6%) of program storage space. Maximum is 14,336 bytes.
Global variables use 9 bytes (0%) of dynamic memory, leaving 1,015 bytes for local variables. Maximum is 1,024 bytes.
avrdude: stk500_recv(): programmer is not responding
avrdude: stk500_getsync() attempt 1 of 10: not in sync: resp=0x47
avrdude: stk500_recv(): programmer is not responding
avrdude: stk500_getsync() attempt 2 of 10: not in sync: resp=0x47
avrdude: stk500_recv(): programmer is not responding
avrdude: stk500_getsync() attempt 3 of 10: not in sync: resp=0x47
avrdude: stk500_recv(): programmer is not responding
avrdude: stk500_getsync() attempt 4 of 10: not in sync: resp=0x47
avrdude: stk500_recv(): programmer is not responding
avrdude: stk500_getsync() attempt 5 of 10: not in sync: resp=0x47
avrdude: stk500_recv(): programmer is not responding
avrdude: stk500_getsync() attempt 6 of 10: not in sync: resp=0x47
avrdude: stk500_recv(): programmer is not responding
avrdude: stk500_getsync() attempt 7 of 10: not in sync: resp=0x47
avrdude: stk500_recv(): programmer is not responding
avrdude: stk500_getsync() attempt 8 of 10: not in sync: resp=0x47
avrdude: stk500_recv(): programmer is not responding
avrdude: stk500_getsync() attempt 9 of 10: not in sync: resp=0x47
avrdude: stk500_recv(): programmer is not responding
avrdude: stk500_getsync() attempt 10 of 10: not in sync: resp=0x47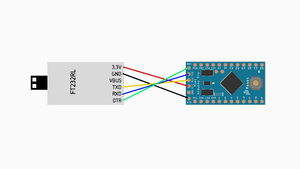 ---
Ukoliko se treseš od ljutnje na svaku nepravdu onda si moj suborac. ~Che Guevara